On February 27th, 2020, we are proud to announce our first Science Policy Career Panel in Natural Sciences I, Room 1114 at the UCI campus. This is a FREE event where you can learn about science policy from professional scientists, urban planners, and climate organizers and advocates. In addition to a panel discussion and Q&A, we will have free food and a break-out session.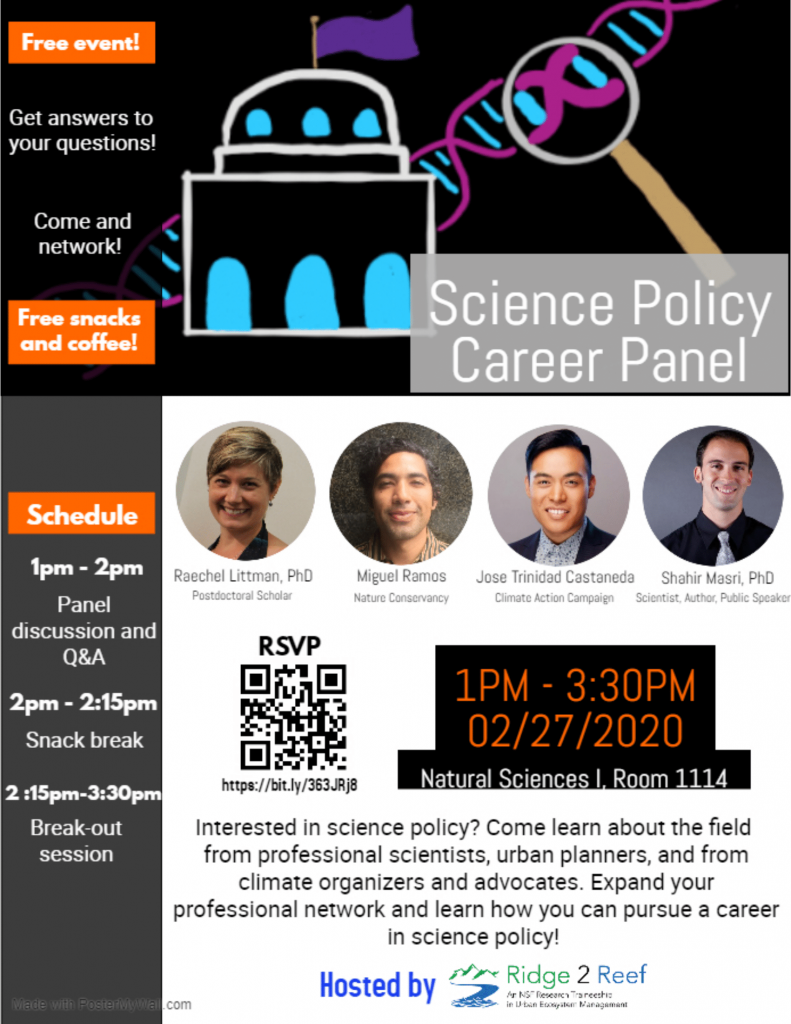 We are excited to welcome Postdoctoral Scholar Raechel Littman, Miguel Ramos from the Nature Conservancy, Climate Action advocate Jose Trinidad Castaneda, and scientist Shahir Masri, PhD.
RSVP here, or at https://bit.ly/363JRj8.