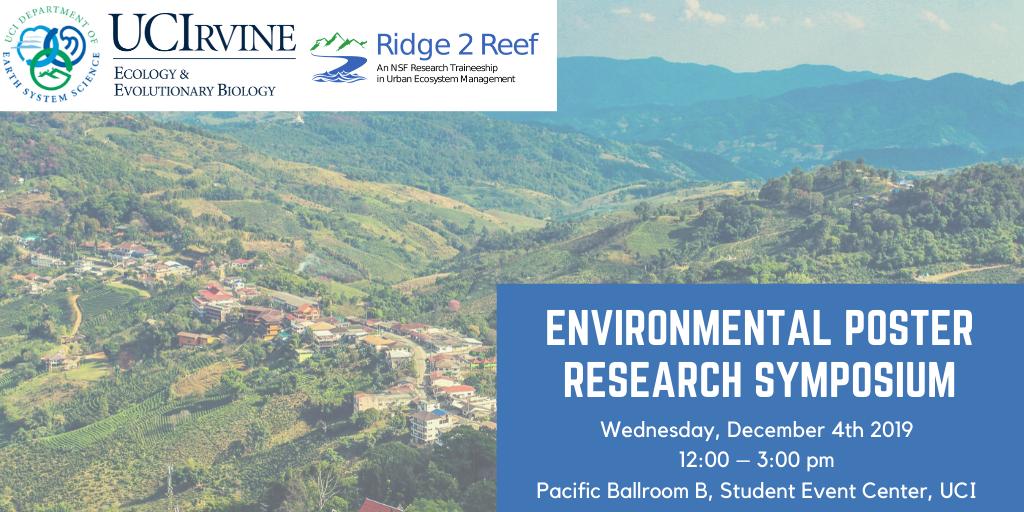 Tomorrow, Wednesday, December 4th, join us from 12 PM – 3 PM in UCI's Pacific Ballroom B, within the Student Event Center.
Why attend our symposium?
Attending our annual poster symposium not only supports current UCI students, but effectively excites and expands ecological knowledge and pursuit of new information.

Exciting posters to be presented include…
Shane Coffield's "Machine learning to predict final fire size at the time of ignition"
Brenna Briggs' "Dairy Air: Old MacDonald Has a Problem"
Madison Flesch's "Fine Particles: Now You See Them, Now You Don't"
Cynthia Wong's "Let's clear the air: water changes what we breathe"
…and more! For a full list, see the image below.